August microadventure: Glossop
Planning these trips gets quicker the more you do.
This month I met up again with Allan and Davey (we first met back in February when we slept up on Tegg's Nose). Rather than loads of back and forth emails, this was sorted with minimal effort:
Davey: How about Glossop?
Allan: [Pulling up a map] Sounds good… I see there are some woods nearby.
Me: And a pub next door…
So that was the destination sorted.
Google Maps suggested it was only 18 miles. I didn't have a paper map, but mobile phone reception would be good, so I used Google Maps to navigate the entire route.
Google's routes for cyclists are still in beta, but pretty good so long as you're happy to go off road (some of the paths they've lead me down would have been a long walk on a road bike).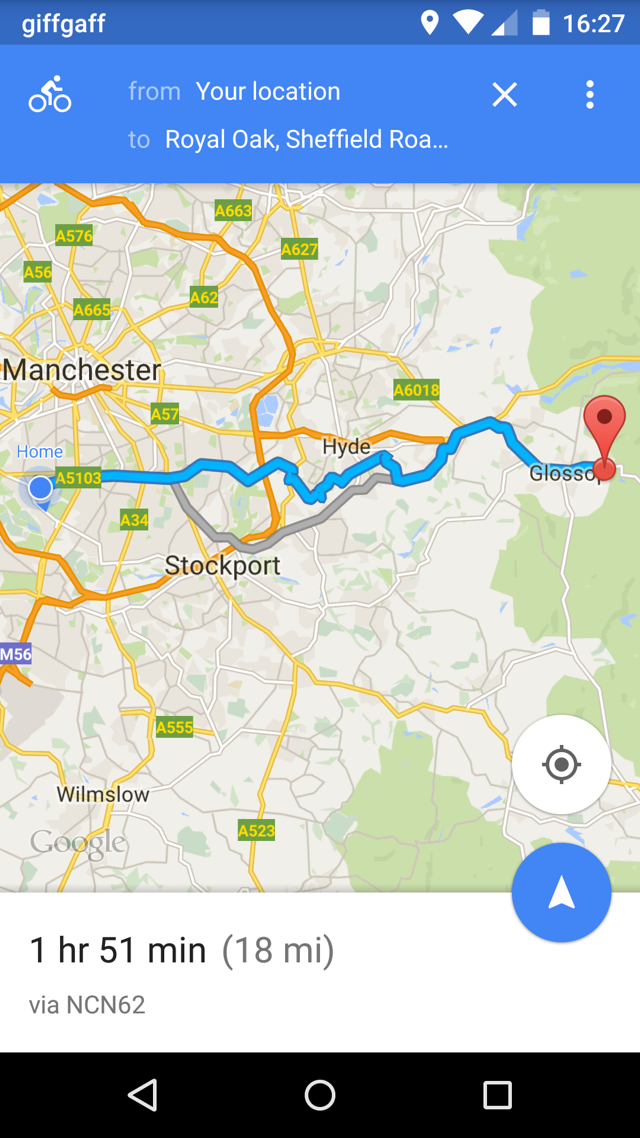 I can't mount my phone on my handlebars, so I plugged some headphones in and followed the instructions ("In six hundred feet… turn left!"). I had to stop and check the route on the screen every now and again, but in general the headphones work really well.
I was a suprisingly good ride, and a pleasant way to end a day at work. But that's the whole point – making the most of your "five 'til nine" time.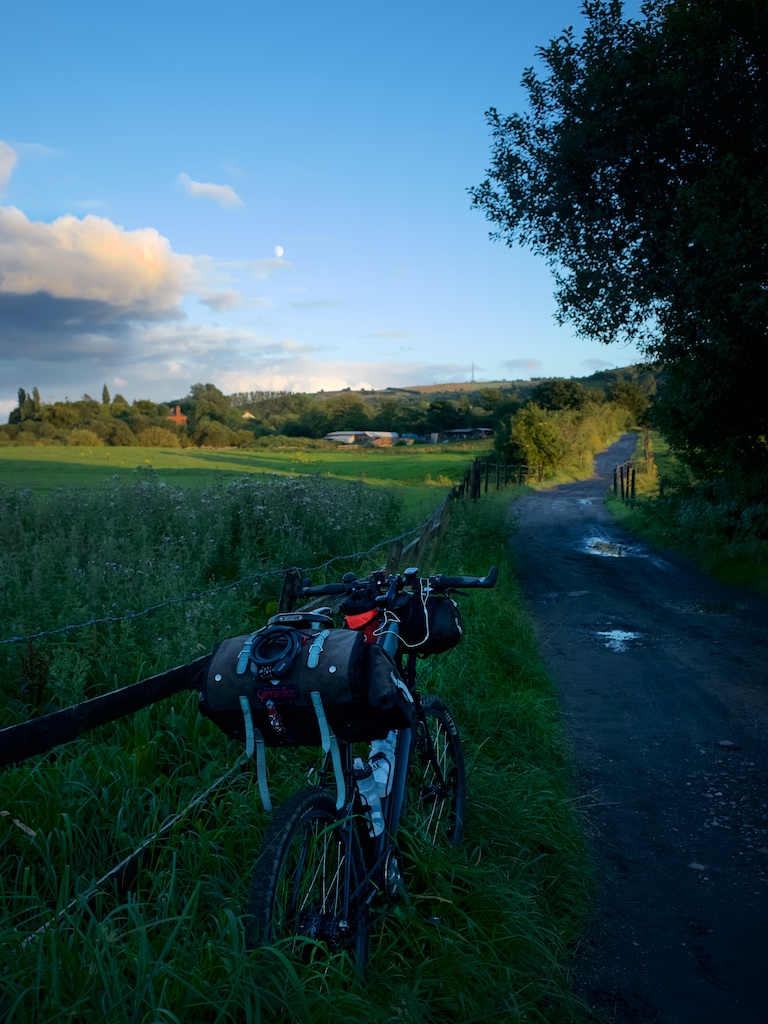 Even the puncture didn't seem too bad.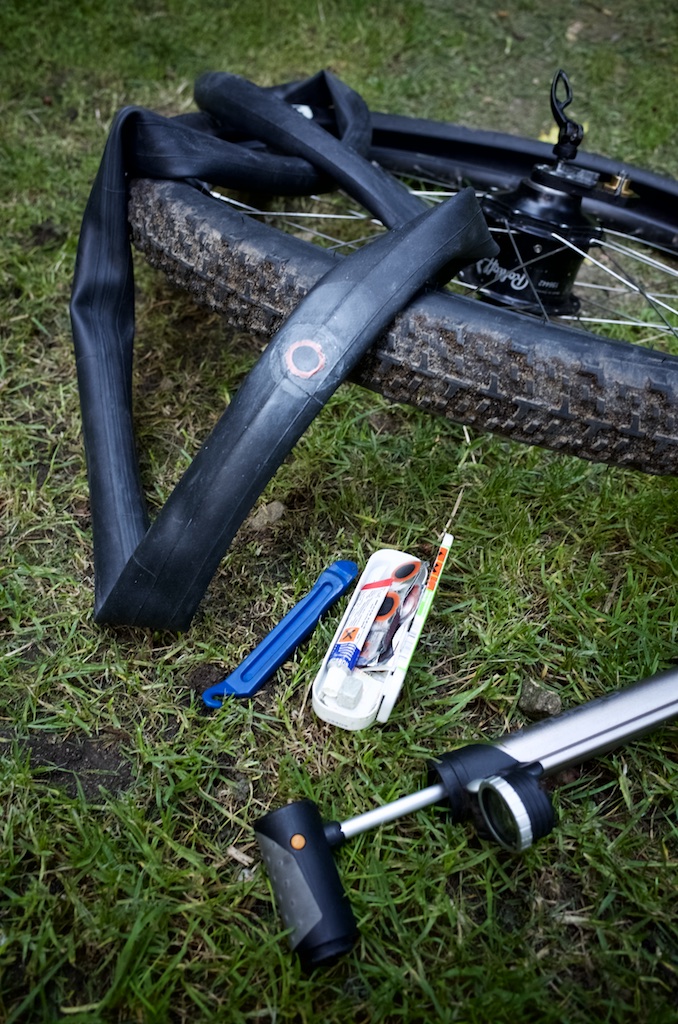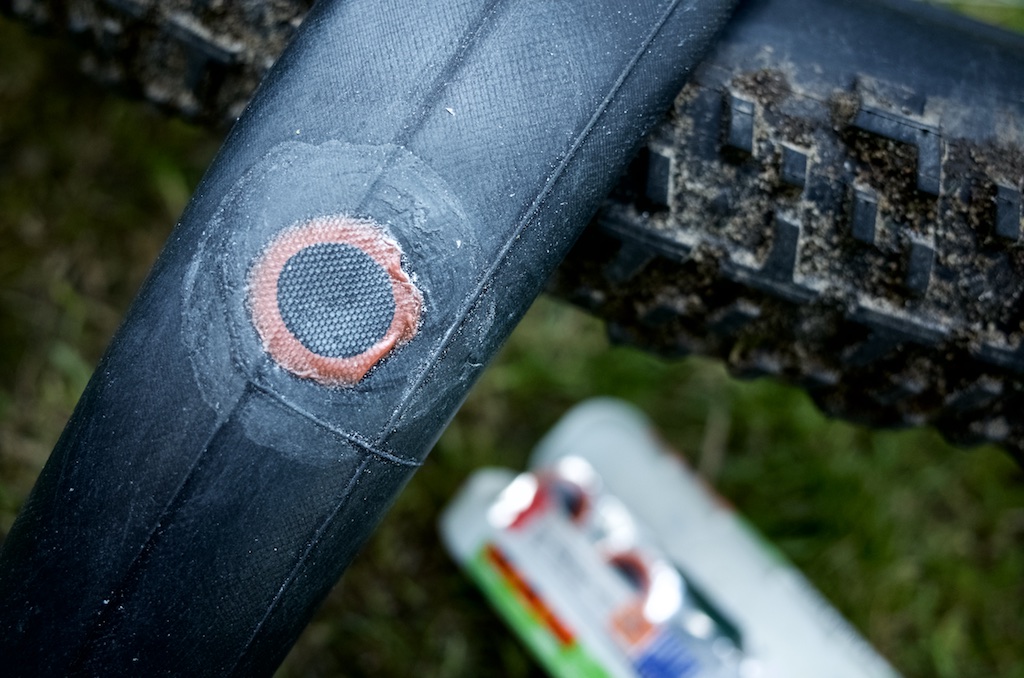 Eventually, I made it to the pub.
After some decent Thai food and a good pint of Wainwrights we made our way up the hill towards the woods. It was dark and windy, and pretty desolate. Perfectly safe, but I was glad I wasn't there on my own.
The dark is fine. Unfamiliar places are fine. Being alone is fine. It's when you combine all three that the imagination can start to wander.
We walked a fair distance into the woods, through a quarry and out the other side, keeping an eye out for a fairly flat patch of ground. We eventually found some, high up on the hill. In the wind.
There'd been talk of rain, so a tarp seemed like a good idea. Not strictly necessary, but it was good practice and gave us something to do aside from drinking whiskey. We managed to pitch it over a rock, so there was only room for two.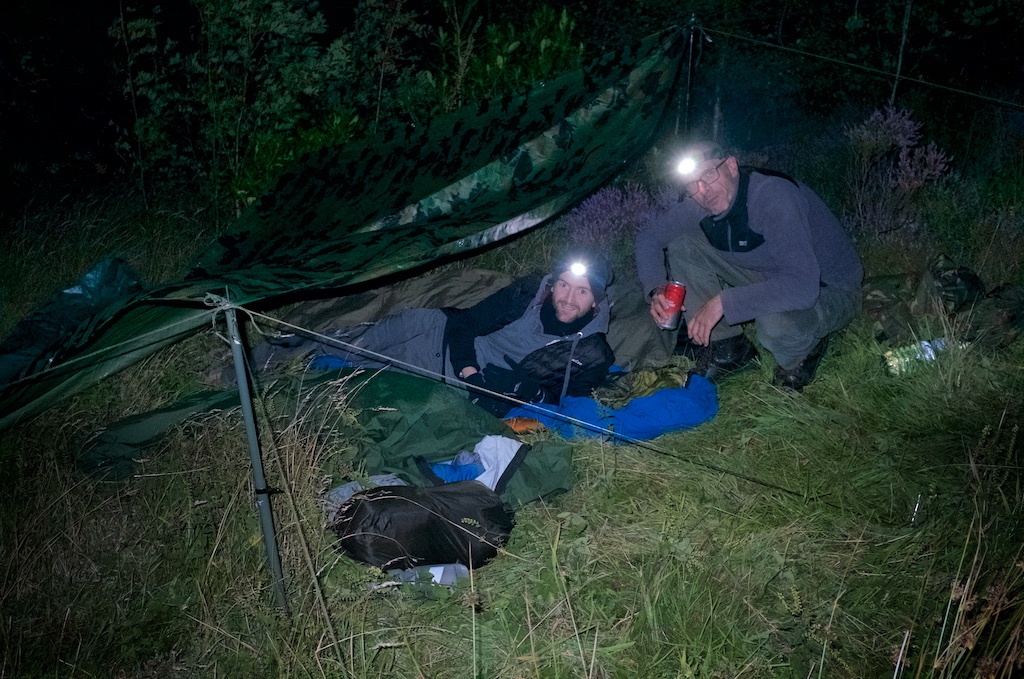 So I drank my whiskey.
Then I left Allan and Davey to it, and went to sleep beneath the stars. They seemed happy enough in the morning... ;-)
One of the best bits of pitching up in the dark is finding out where you landed up when it gets light. Not a bad spot (that's Glossop over on the right).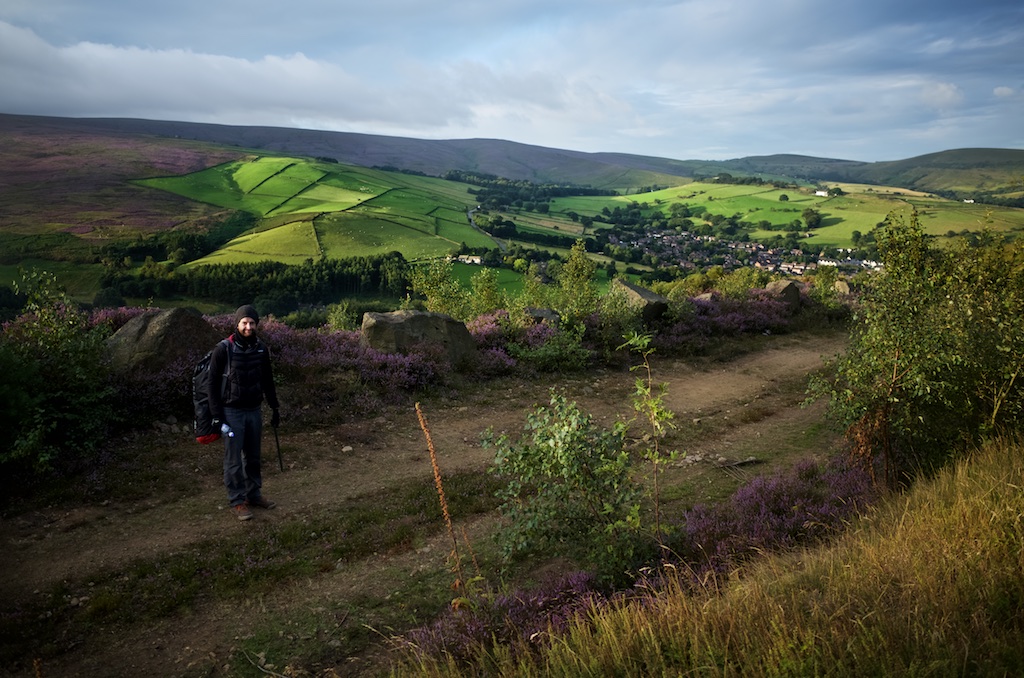 A quick stroll down through the quarry, and we were on our way...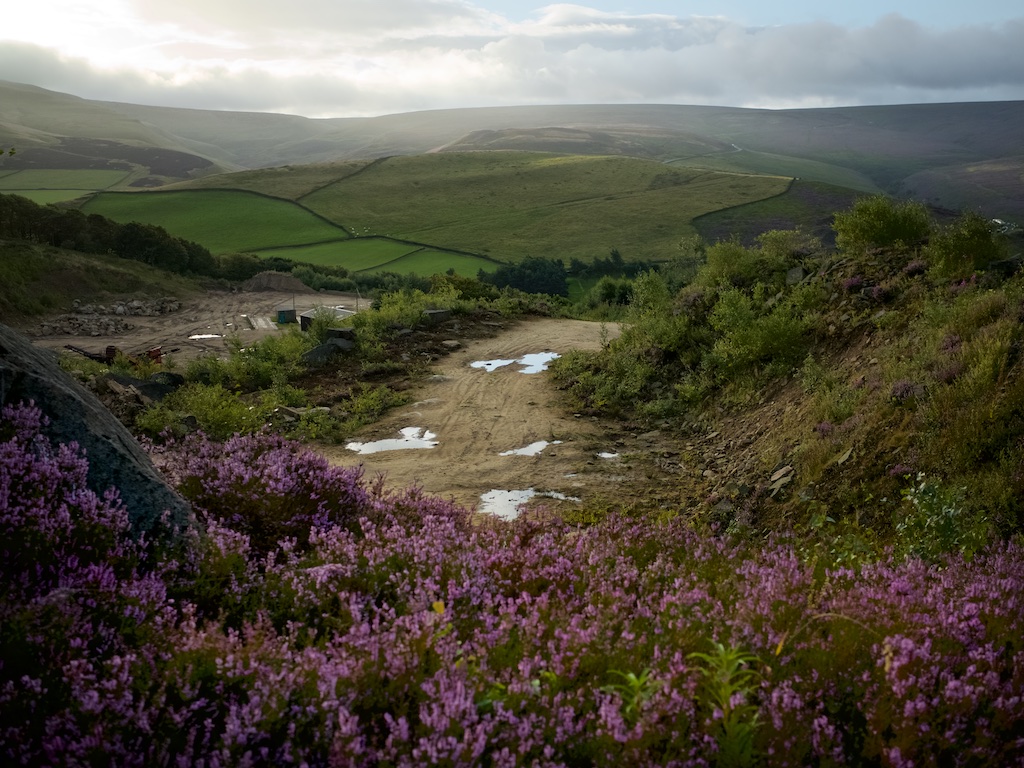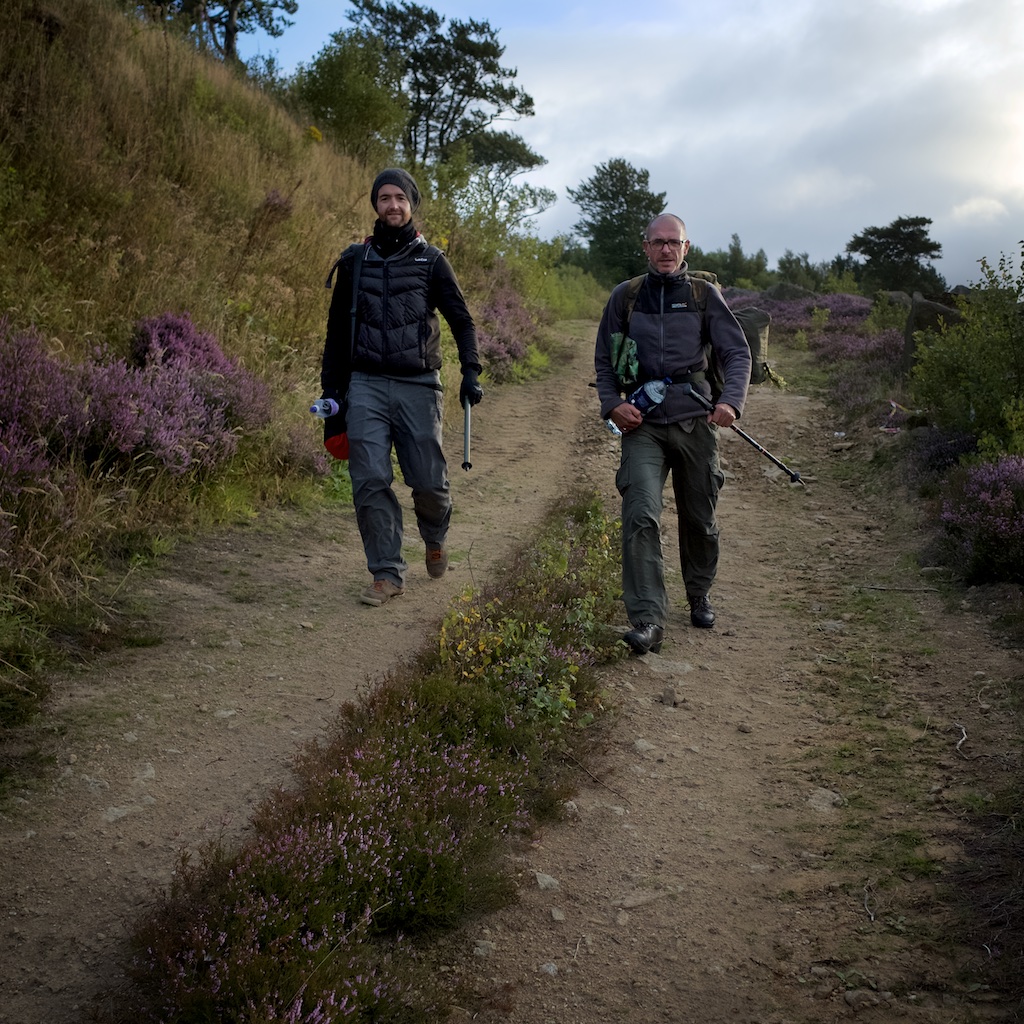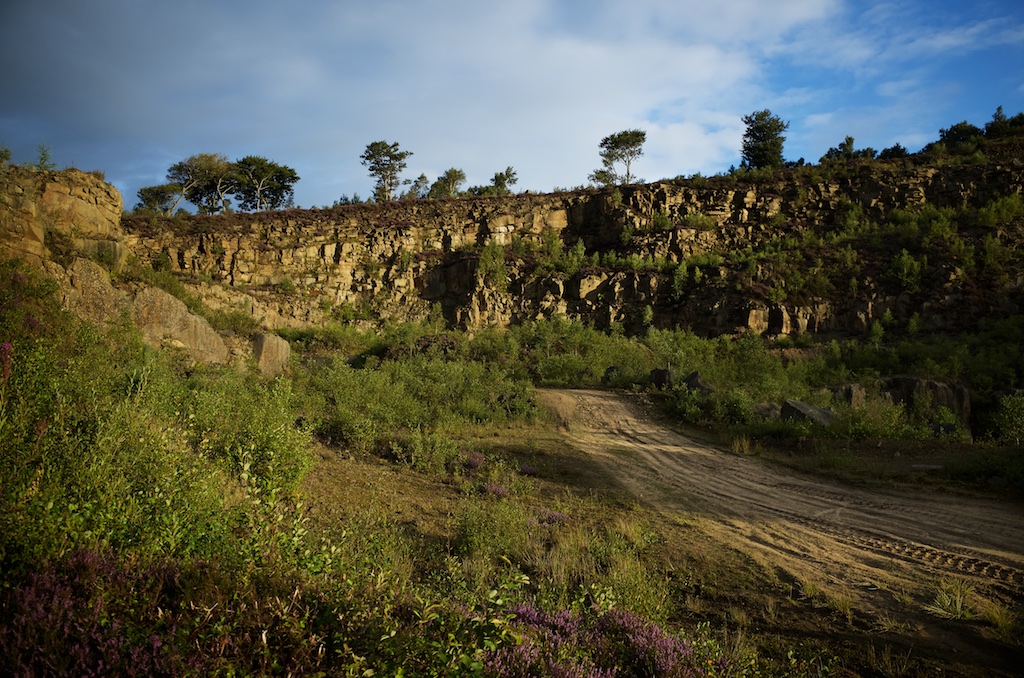 The ride home was even better than the night before.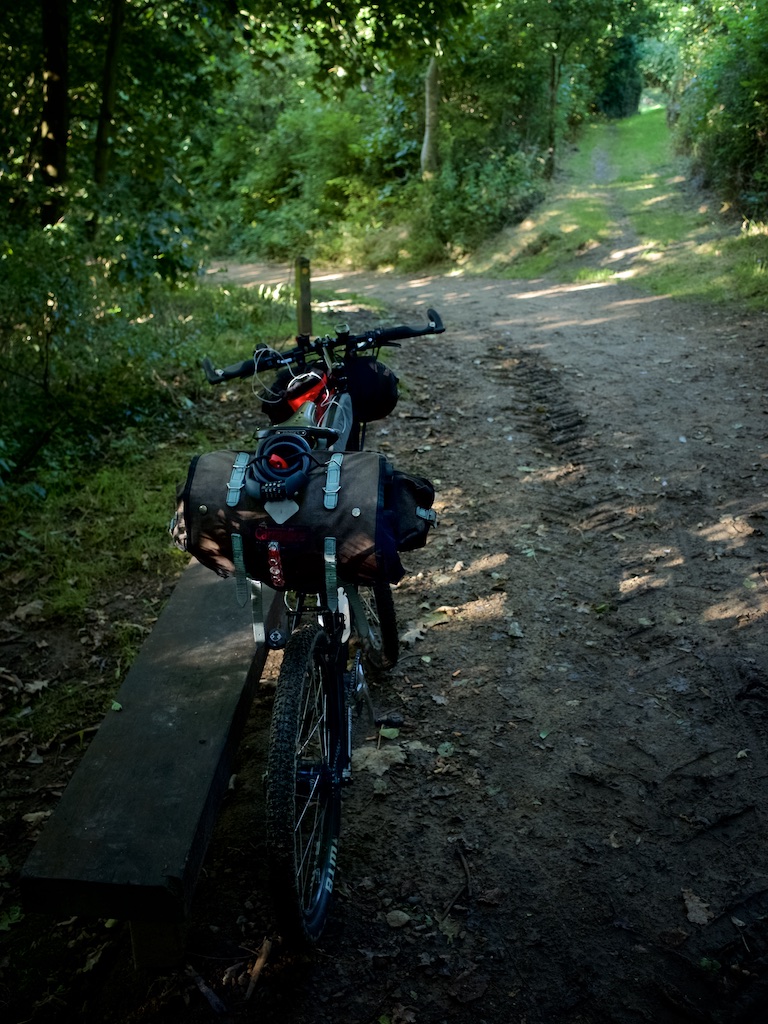 I've been in two minds about keeping this bike (a Thorn Nomad X-series) for some time now. It's an expedition tourer (rather than a mountain bike) and is designed to carry a kitchen sink around the world and over the Andes. So very strong, and fairly heavy.
Last weekend I stripped the rack and mudguards off and swapped the road tyres for some big knobbly ones. It feels like a new bike, and without all the extra clobber only weighs a couple of pounds more than a typical hard tail mountain bike.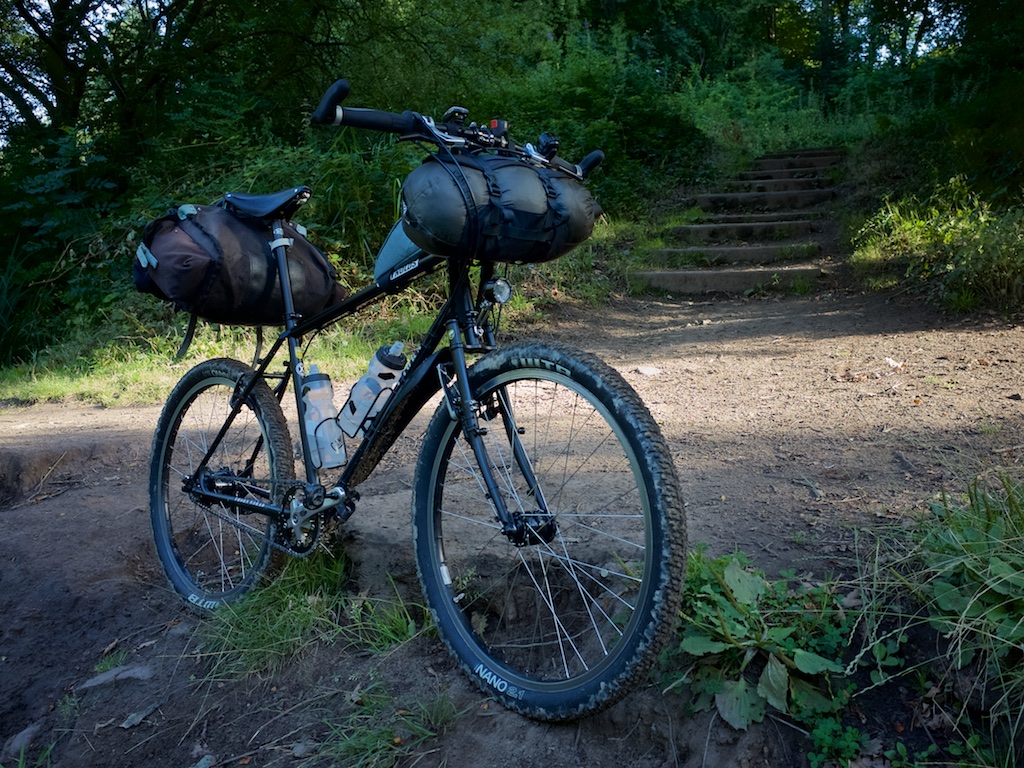 Google took me on a route involving plenty of lumpy stuff (I didn't stop for photos). It was a lot of fun. The bike handled really well, and I'll be keeping. At least for now...